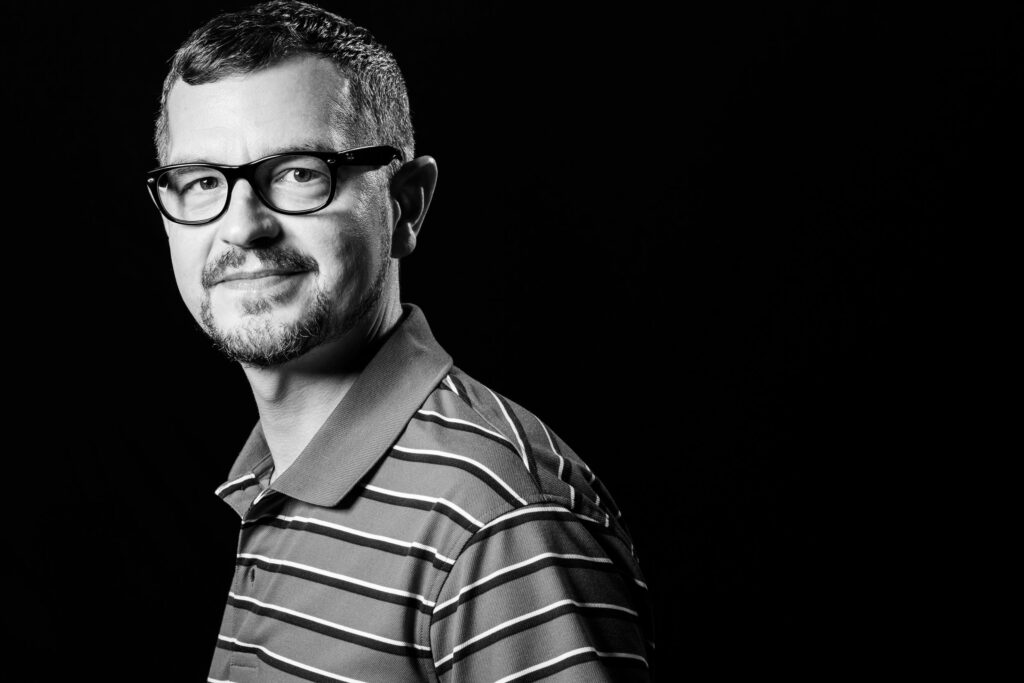 As my best school friend always says: "You're the only one of us who has turned his hobby into a profession. And he's right. Whether it's music, movies, series or entertainment itself, I've always loved and lived all of that. Nevertheless, it all began quite seriously at first.
After graduating from high school, I first completed a traditional apprenticeship as a bank clerk. Then I went to the University of Hamburg to become a vocational school teacher. During this time, I worked at POLYGRAM FILM in the marketing department and in accounting at MME, a large film and television production company.
Then came the offer within MME for an internship at BRAVO TV. And after a short time, that led directly to a permanent position. In addition to shoots with Britney Spears and the Backstreet Boys, I conducted numerous interviews with many more musicians and Hollywood celebrities such as Sigourney Weaver and Cate Blanchett. After some time, I first rose to "Head of Music" and then to "Deputy Head of Editorial".
After 6 years on BRAVO TV, I was drawn to the capital Berlin to UNIVERSAL MUSIC, where I was now able to get to know the music industry as a Manager of TV Promotion". Now it was up to me to bring artists like Ich+Ich, Sportfreunde Stiller, Lionel Richie or the Black Eyed Peas to German TV. No matter if "Wetten, dass..?", the Echo, prime-time shows of any kind, my job was to place them there. After a few years I was promoted to "Head of Promotion Domestic Pop (TV & Press)" and had a team of 6 colleagues at my side.
After 8.5 years, I moved on to Munich, where I was head of promotion at SONY MUSIC. After some departmental restructuring, I spent the last few years as "Senior Director TV & Artist Coordination". With my team (sometimes up to 20 people) I led artists like Mark Forster, LEA, Joris, Revolverheld and Johannes Oerding to the top. I  also worked directly with  international artists like P!NK, Beth Ditto, Joe Cocker and Celine Dion.
And now here it is: Gössel PR – Artist Communications. Founded in February 2021. After almost 20 years with major music labels, I took the courage to start my own business. My outstanding expertise, my commitment, my resilience, my willingness to perform and work hard, my team spirit and my huge network in the media industry make me the ideal partner for artists, management, labels and everyone who is looking for success in PR and TV.
Gössel PR – Finally it's here and it's here to stay!